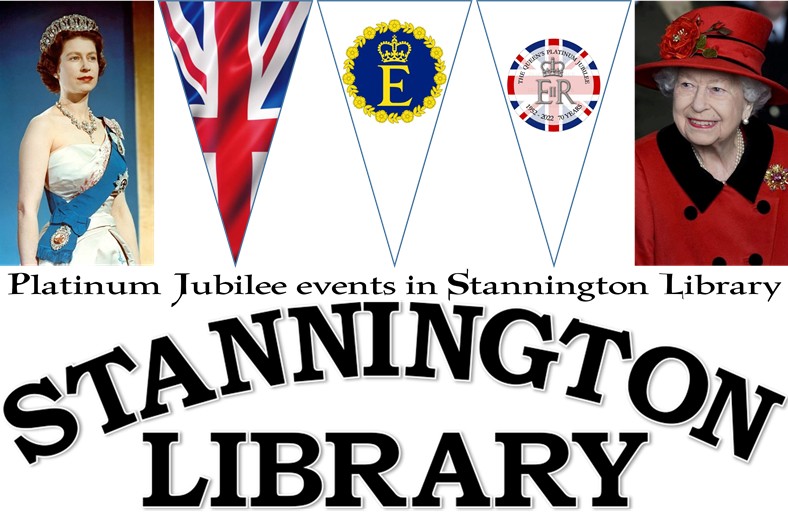 At Stannington Library, we will be celebrating Her Majesty the Queen's Platinum Jubilee with two events:
* Friday 3rd June - 1.30 pm till 3.00 pm – 10 years and under
Write a story, draw a picture, make a model and share it in the library. Collect a FREE Platinum Jubilee children's activity pack from Stannington Library next time you call in to see us. (Children must be accompanied by an adult.)
* Saturday 4th June - 2.00 pm to 4.00 pm –all ages
Join us to watch 'A QUEEN IS CROWNED', a feature-length film of the events of Coronation Day. Narrator: Sir Laurence Olivier Musical adviser: Sir Malcolm Sargent.
Admission is FREE at both events, but please, if you possibly can, collect tickets from the library so that we can know how many people we will be catering for – how much cake to provide. Refreshments will be provided.
All cash donations on the day will be gratefully received.