Welcome to Stannington Library
---
Temporarily closed from Monday 18th January 2021.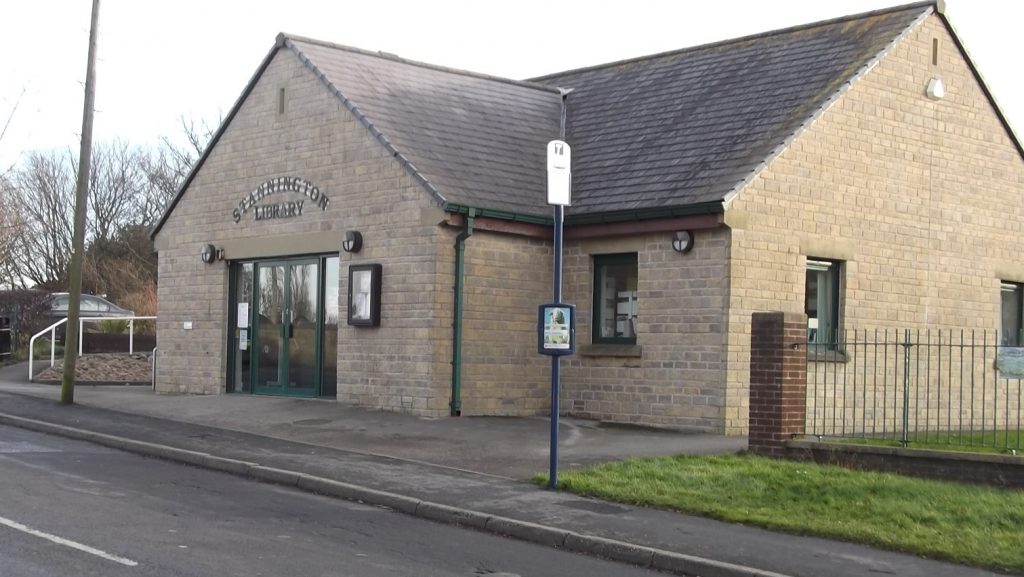 We will re-open as soon as possible.
---
Status Update 13th January 2021
Because of the current Covid-19 situation, the trustees of Stannington Library have, with great regret, decided that the volunteer library must close from Monday 18th January.
You can place orders for books up to 3.45pm on Friday 15th January. Saturday 16th January will be our last day of opening for books previously ordered to be collected, or you can take a Pot Luck bag of free books, or a free jigsaw puzzle, if you prefer.
Although the current rules allow us to stay open, we have taken the decision to close in the light of the Chief Medical Officer's clear advice to everyone to stay at home and avoid all unnecessary contacts. Our first concern is the safety of the public, and also our volunteers, most of whom are in vulnerable groups.
We will keep the situation under review and hope to re-open for Order & Collect Services soon. Please look out for further announcements on this website, on our Facebook page @StanningtonLibrary or on our Twitter page @booksSTAND.
---
---
We will resume accepting donations of books, DVDs, CDs and Video Games when we re-open - so please keep us in mind if you have some items to donate.
We will resume offering our photocopying service when we re-open (10p per page - please bring the correct money as we cannot give change).
You can still collect your hearing aid batteries from us until Saturday 16th January. From Monday 18th January, Lo's Pharmacy on Pond Road have agreed, once again, to continue this service whilst we are closed.
Our full re-opening programme is in progress, but keeps being pushed back.
In the meantime we wish good health to everyone!
AND REMEMBER TO KEEP FOLLOWING ALL OFFICIAL ADVICE
---
SHEFFIELD'S E-LIBRARY SERVICE ALSO REMAINS AVAILABLE
Click this link to download e-books, e-magazines, e-audio books or e-comics to your pc, your laptop, your tablet, your kindle or your smartphone
If you have yet to register with the e-library, click here to find out more.
---
GROUPS MEETING IN STANNINGTON LIBRARY
For the foreseeable future, the following groups and activities cannot be hosted:
Both friendship groups (first & fourth Tuesdays)
StoryTime
Stannington Library BabyTime
Stannington Garden Club
Stannington Reading Group
WiSE – Writers in Stannington and Ecclesfield
---
Contact Details
Stannington Library, Uppergate Road, Stannington, Sheffield S6 6BX.
Tel: ​0114 234 8732
Email: library.stannington@gmail.com
Our current opening hours are:
Monday: 10.00am - 4.00pm
Tuesday: Closed all day
Wednesday: 10.00am - 4.00pm
Thursday: Closed all day
Friday: 10.00am - 4.00pm
Saturday: 10.00am - 2.00pm
Sunday: Closed all day
Below is a list of services normally provided by volunteers in Stannington Library. So far only borrowing and returning books, photocopying and replacing hearing aids are possible. We look forward to being able to offer more of our regular services as time passes.
Borrow books and DVDs
Buy books, CDs and DVDs
Reserve books and DVDs for later borrowing.
Reserve time to use our public computers for word processing, design, job search, family research and many other purposes.
Use our in-house WiFi with your own devices – free for members/small charge for visitors.
Print or photocopy documents and images.
Check on local public transport information.
Find out about local clubs, groups and organisations.
Look into the volunteer opportunities available with Stannington Library and with other local organisations.