Welcome to Stannington Library
---
Opening Times
Mon: 1.30pm - 7.00pm
Wed: 10.00am - 12.30pm & 1.30pm - 6.00pm
Fri 1.30pm - 7.00pm
Sat 9.30am - 12.30pm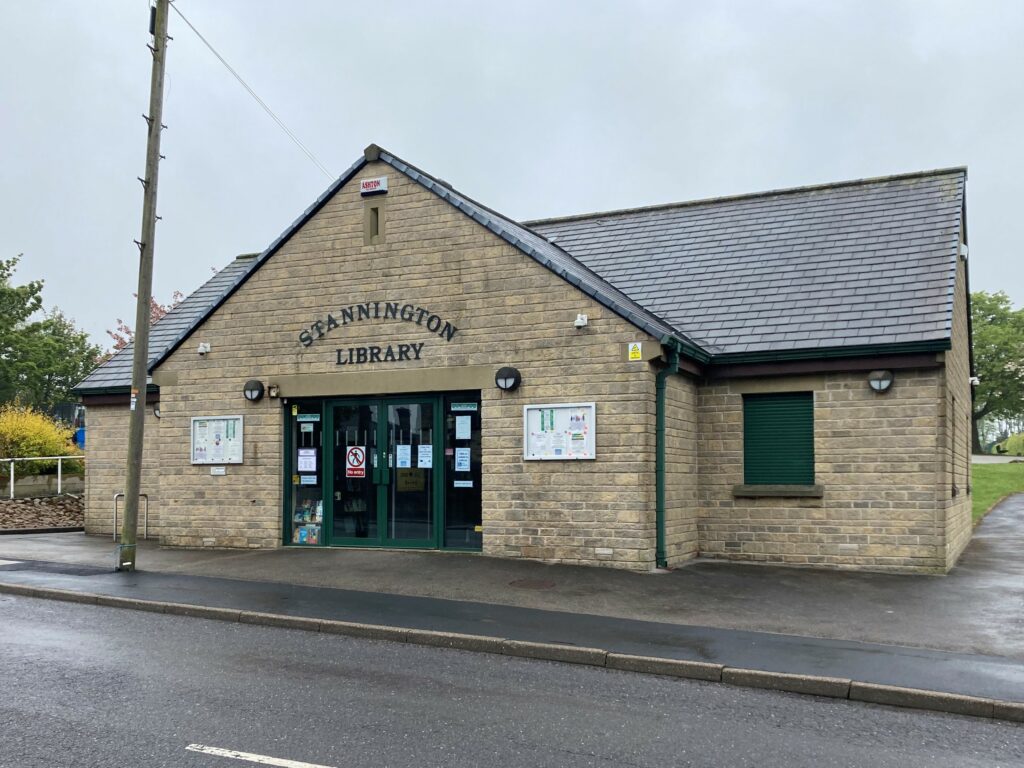 ---
We are very pleased that we can now have visitors inside the library: book browsing restarted from Monday 10th May 2021. On that date we also reverted to our original opening times:
Mon: 1.30pm – 7.00pm
Wed: 10.00am – 12.30pm & 1.30pm – 6.00pm
Fri: 1.30pm – 7.00pm
Sat: 9.30am – 12.30pm
See our Book Browsing Guide for more information.
We will continue to offer our Order & Collect service for those customers who are not yet ready to enter our building for book browsing.
Click here for our Order & Collect page.
---
POT LUCK BAGS are still available!
---
HEARING AID BATTERIES
Your free Hearing Aid replacement batteries are available from us.
---
FINES have been suspended until 31st August 2021. NB: fines incurred before March 2020 will need to be paid.
---
DONATIONS
We are very happy to accept donations of Books, DVDs, CDs, Video Games and Jigsaw Puzzles - so please keep us in mind if you have some items to donate. There's a crate for donations in the foyer of the library, so please call in any time we are open.
---
PHOTOCOPYING
We provide a black & white or colour photocopying service. All we ask is that you bring the correct money if you wish to use this service, as we cannot currently give change and we do not accept cards. Prices start from 10p for an A4 B&W copy. Please call in, ring or email for more details.
---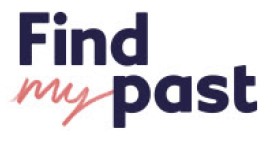 We are offering free home access to our Findmypast subscription. Click here for details about our offer of home access to Findmypast.
---
We recommend:
It has a vast amount of e-books, e-audiobooks and e-magazines that can be read (or listened to) for free. Click the link above for more details.
---
Have you seen?
It's a great website to explore if you're looking for information and updates about Sheffield Libraries, as well as interesting news about activities they are promoting.
The National Literacy Trust have partnered with Oak National Academy (which is funded by the Department for Education) to present a free 'online' book from its children's author of the week.
There are lots of different authors to choose from. Each has a video of the featured author and a book reader that allows you to read the featured book. Be aware that the book reader may not be available after the featured week, Each author also has some recommended reads and some interesting downloadable activities.
---
*GROUPS MEETING IN STANNINGTON LIBRARY
*These groups used to meet regularly in Stannington Library but we have not been able to run them since we closed at the beginning of the Covid-19 pandemic. We opened for limited book browsing on 10th May 2021 and we are hoping to be able to host these groups again in the future, but at the moment that is still not possible.
Both friendship groups (first & fourth Tuesdays)
StoryTime
Stannington Library BabyTime
Stannington Garden Club
Stannington Reading Group
WiSE – Writers in Stannington and Ecclesfield
---
OPENING HOURS
NB: We are closed for Bank Holidays

Monday: 1.30pm - 7.00pm
Tuesday: Closed all day
Wednesday: 10.00am - 12.30pm & 1.30pm - 6.00pm
Thursday: Closed all day
Friday: 1.30pm - 7.00pm
Saturday: 9.30am - 12.30pm
Sunday: Closed all day