Welcome to

Opening Hours
Mon: 1.00pm - 6.00pm
Wed: 9.00am - 6.00pm
Fri: 1.00pm - 6.00pm
Sat: 9.30am - 12.30pm
NB: we are closed on Bank Holidays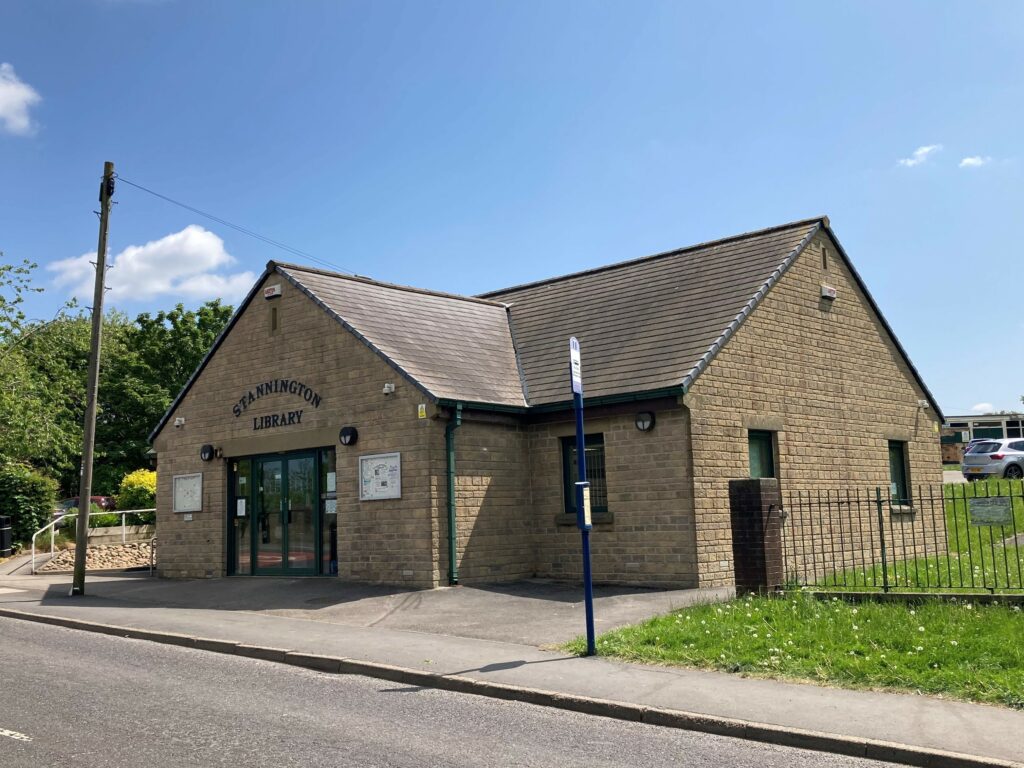 ---
The Sheffield Libraries Mobile App is not working! - read about it here.
---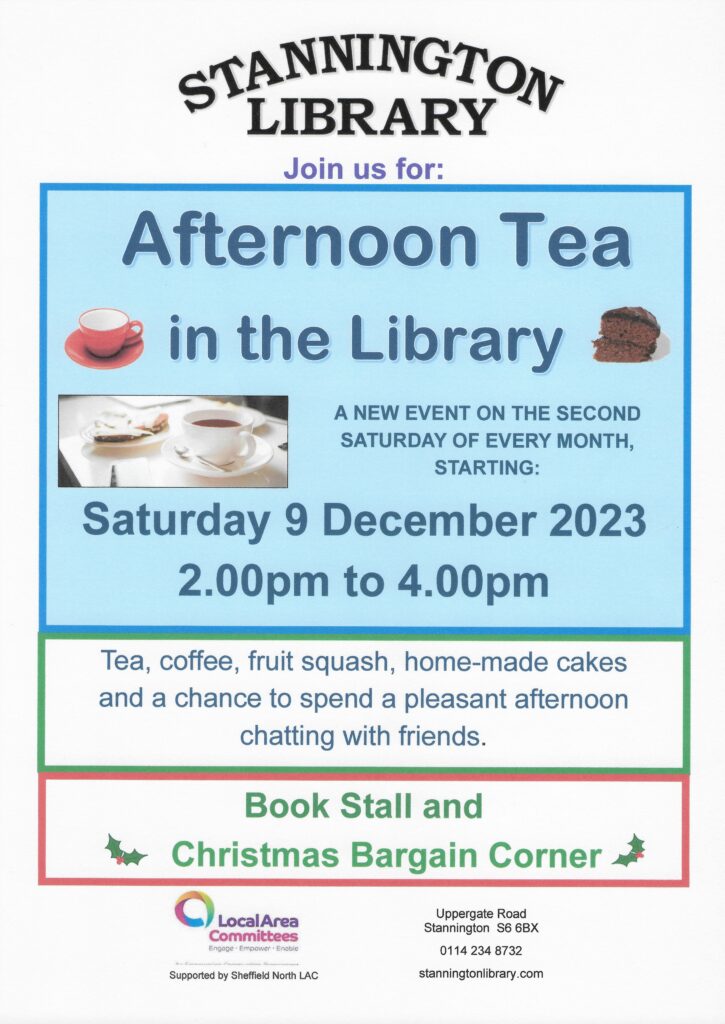 Christmas Bargain Corner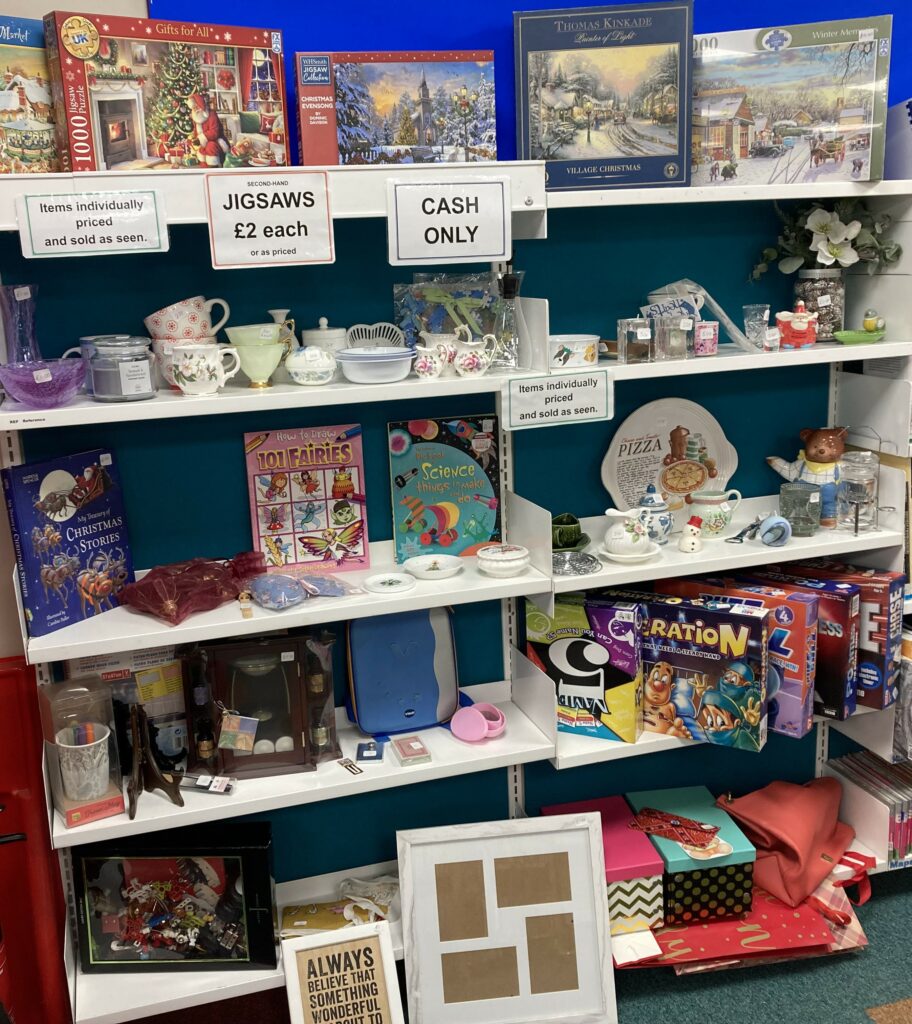 Don't forget to have a look in our Christmas Bargain Corner next time you visit. It's full of good quality, interesting Christmassy bric-a-brac.

---
Back in 2022 we asked for help to fund our library groups – the Tuesday Club, StoryTime and BabyTime. The funding collected came to £2354.23 which will cover our costs for at least a year! Some of our volunteers attended the Community Fund event this week to celebrate the great work done by the Coop to support local causes.
Thank you to everyone who helped us by shopping at our local Coop branch. You've made it possible for us to help our local community and that's a wonderful thing to achieve.
Thanks to the Coop Local Community Fund for being there! #CoopCelebration @CoopUk
---
Some of the latest additions to our Yellow Sticker Collection
---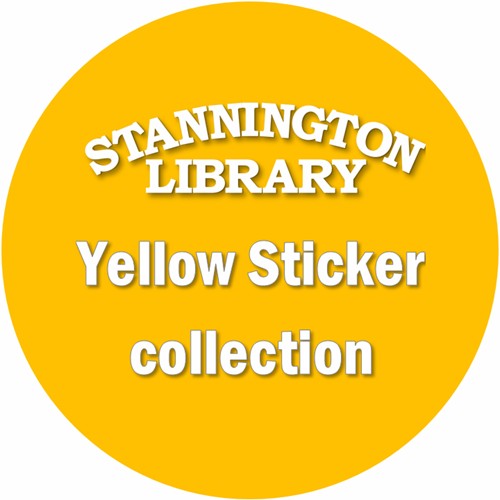 ---

Stories, songs and activities for children aged 2.5 years to 4 years and their parent/carers every Wednesday during term time.
2.00pm to 3.15pm
Free! No need to book.
The next Storytime is on
6 December 2023

For parents/carers of babies and toddlers up to about 2.5 years old every other Thursday in term time.
2.00pm to 3.15pm
Free! No need to book.
The next BabyTime is on
14 December 2023
---
Be a FRIEND of Stannington Library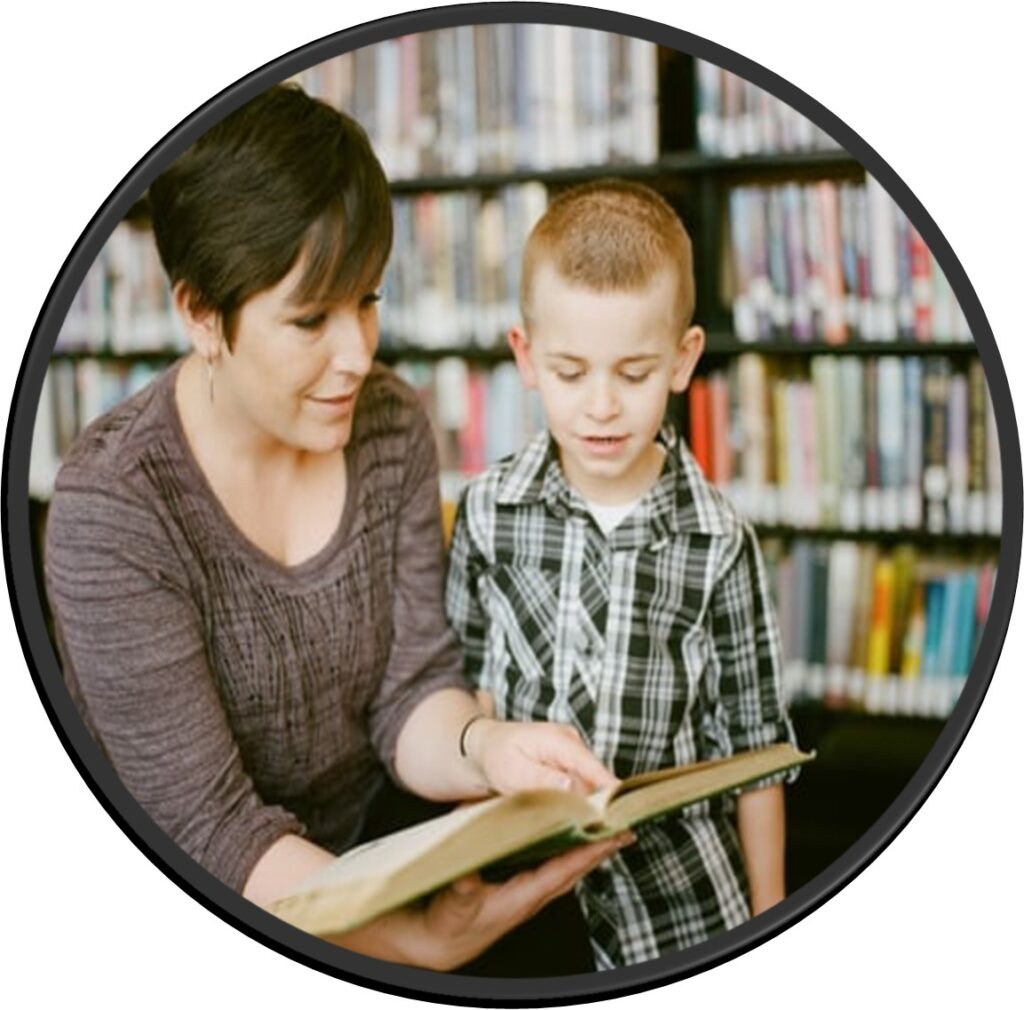 Friends of Stannington Library donate a regular amount either every month or every year by standing order.
Follow this link to our Friends of Stannington Library page for more details.
---
Public Computers
at Stannington Library
We have 3 computers available for the public to use. Call in or phone to book a session. This is free to members of the library. Non-members can also use the computers for a small charge.
The computers all have Microsoft Office and access to the Internet, as well as other useful software. There's also some software aimed at our younger library members: Scratch, Kodu and a few other fun programs.
You can print from the computers - A4 Black & White copies cost 10p. Colour, back to back and size A3 are available too - but these cost more.
---
Donations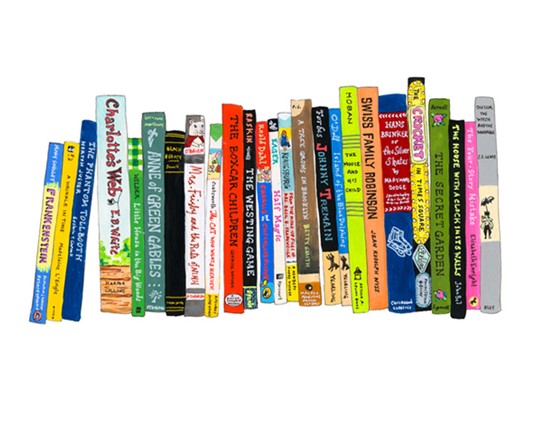 We are very happy to accept donations of Books in good condition, as well as DVDs, CDs, Video Games and Jigsaw Puzzles - so please keep us in mind when you are having a clear out. There's a crate for donations in the foyer, please call in any time we are open.
---