Stannington Library 'Order & Collect' Page
Please read these instructions carefully:
We cannot yet open the library for normal book browsing, but we are offering an 'Order & Collect' service. This will allow you to borrow up to five books at a time from the library.
You can make use of this service in one of two ways:
• Tell us the names of authors or types of book (non-fiction, crime & thriller, romance, fantasy & supernatural, family saga, science fiction, general fiction etc) from which you would like us to choose your five books.
• Give us the titles of up to ten particular books in which you are interested – from which we will select a maximum of five. We will do our best to meet all such requests but cannot give any indication of how long it may take for your selection(s) to become available.
Use this link to visit Stannington Library's online catalogue of Yellow Sticker books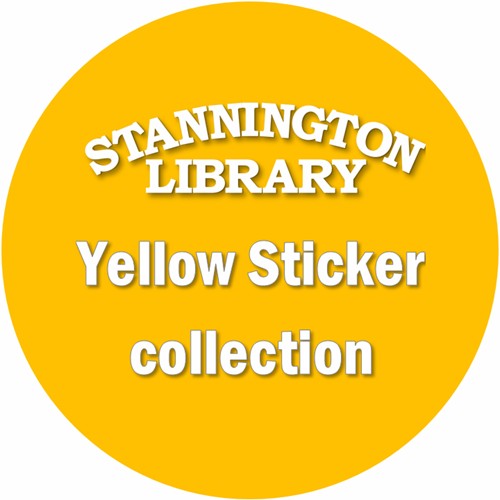 Please use this link to visit Sheffield Libraries' online catalogue and, to view lists of books available on our shelves, after typing in your search terms (title, author or other), click in the lower box and select 'Stannington Library'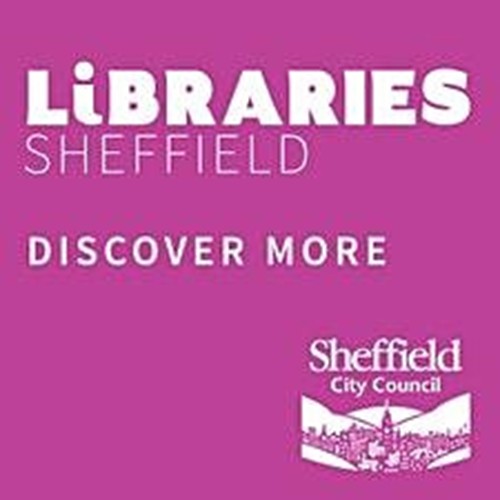 If you prefer to choose specific titles, please make sure they are showing as 'available' in Stannington Library, and tell us your preferences in one of the ways shown below. We are unable to obtain books from other libraries, at the present time.
PLEASE DO NOT TRY TO USE THE 'Place Hold', 'Add to cart', 'Details' or 'Keep List' FUNCTIONS YOU WILL FIND ON EITHER OF THESE WEB PAGES. These functions will not work properly in the current situation.
From your stated preferences, we will check out to you up to five titles according to what is on our shelves at the time.Some books that were shown as 'available' when you made your selections may have been checked out to another library user before your order is processed)
When your books are available, we will contact you by telephone or email to let you know when you can collect them.
Library opening times are currently:
Monday 10.00 am-4.00 pm
Wednesday 10.00 am-4.00 pm
Friday 10.00 am-4.00 pm
Saturday 10.00 am-2.00 pm
Please do not try to collect your books until you have received a message telling you they are ready.
When you arrive at the library, you will only be able to enter the library foyer to collect your books or drop off any you are bringing back. You will not be able enter the library itself. ONLY ONE PERSON AT A TIME WILL BE ADMITTED TO THE FOYER. Please remember to bring your mask or face-covering and put it on when entering the library. If you need to wait, please queue outside. Remember to maintain social-distancing and stand 2 metres away from other people.
HOW TO SEND US YOUR CHOSEN OPTIONS OR BOOK LIST
Send an email to library.stannington@gmail.com OR
Ring Stannington Library on (0114) 234 8732 – see our current opening times aboveand read them to the volunteer who answers the phone OR
Download a form here to fill in at home, then post it or deliver by hand it to the library; OR
Write your book requests on a piece of paper and post it to the library or deliver it by hand; OR
Call at the library and complete a request form on the spot.
However you send us your selections, please make sure your request contains the following information:
• Your name
• Your telephone number
• Your email address
• Your library card number – nine (9) digits
• Your choice of author, book genre or title (up to 10 suggestions )
After sending us your book requests, we'll let you know when to come and collect them. Please be patient as we have a limited number of volunteers, but we will process all requests as soon and as quickly as we can.
All our books are quarantined for 72 hours or more before being issued again, and are therefore safe to handle.
No fines will be charged before Thursday 24th September for books borrowed from 17th August onward. This is designed to help everyone get back into the swing of things.
If you still have books you borrowed before lockdown, there will be no fines on them until Friday 20th November, but please bring them back as soon as possible as we need them to lend to other library users.
AND DON'T FORGET – if you would like to try our new Pot Luck option, you can now take away one of our bags of donated books – free of charge – in the genre of your choice . We are also now accepting donated books, but not DVDs, CDs, jigsaw puzzles or any other items for sale as we have no way of using them .