Her Majesty the Queen's Platinum Jubilee
Events at Stannington Library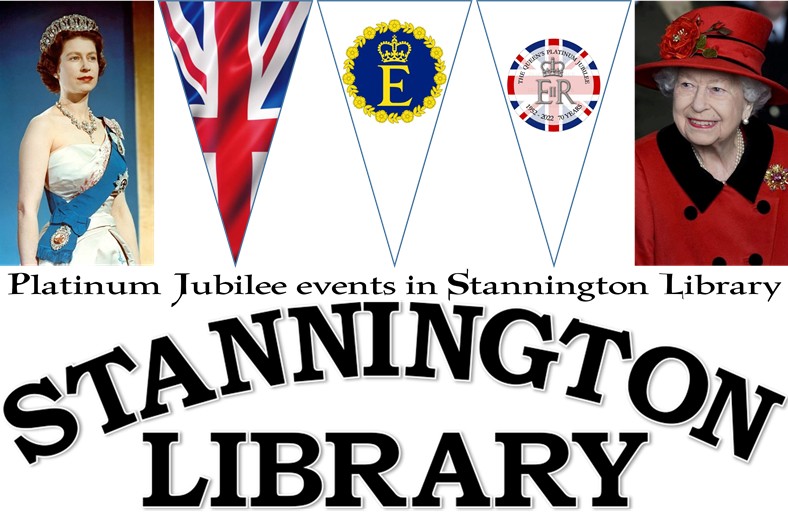 At Stannington Library, we celebrated Her Majesty the Queen's Platinum Jubilee with two events:
* Friday 3rd June - 1.30 pm till 3.00 pm – 10 years and under
Write a story, draw a picture, make a model and share it in the library.
* Saturday 4th June - 2.00 pm to 4.00 pm –all ages
Watch 'A QUEEN IS CROWNED', a feature-length film of the events of Coronation Day.
Narrator: Sir Laurence Olivier Musical adviser: Sir Malcolm Sargent.
Many thanks to all who attended.