Stannington Library presents
Between You & Me: words, songs, comedy
with Ian McMillan & Luke Carver-Goss
on Friday October 1st 2021
7.30pm at The Lomas Hall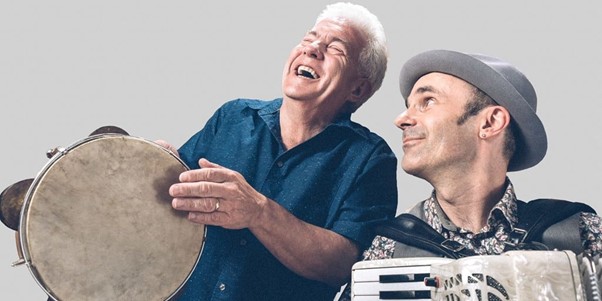 Tickets for the event cost £15.00.
They are available from Eventbrite: https://bit.ly/2W3Sif6.
Or you can call into Stannington Library to purchase a ticket. We do not have a card reader in the library, but you can pay by cash, cheque or bank transfer.
---
Ian and Luke last played the Lomas Hall in 2017 and almost brought the house down. They were scheduled to return in 2020, but that event, like so many, fell victim to COVID-19 restrictions.
"When Ian and Luke visited us in 2017, the show they presented was clever, engaging and very, very funny," said Stannington Library's events organiser Phil Warhurst. "The audience loved them. It was a bitter disappointment not to be able to welcome them again last October. Thankfully though, Ian, Luke and their management have bent over backwards to help us stage the show this year instead."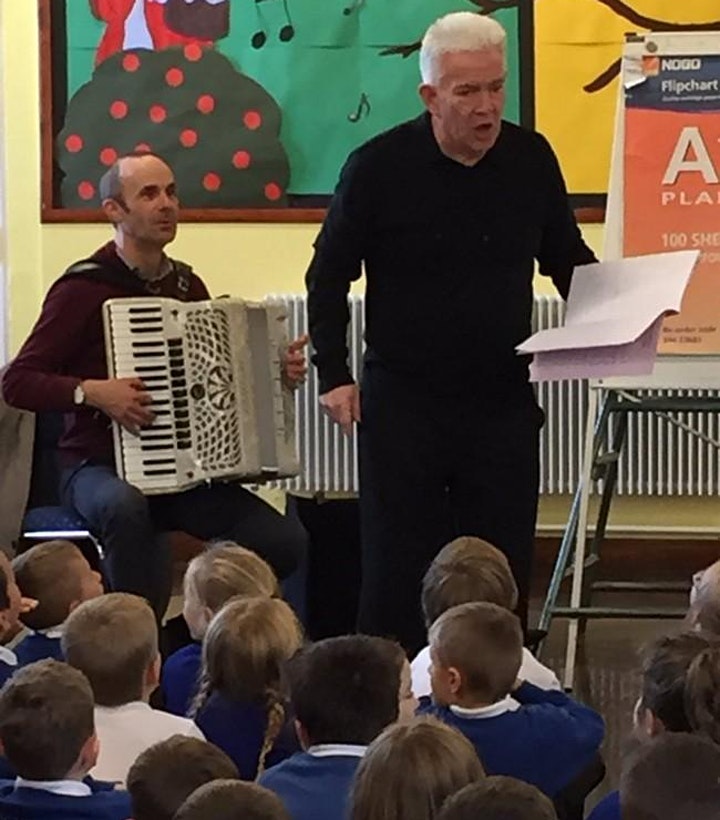 As part of the deal, Ian and Luke will visit Bradfield Dungworth School earlier the same day to present a Words-and-Music Workshop. This add-on has also been organised by Stannington Library.
---
Date and Time: Friday 1st October 2021 - 19.30 BST
Location: The Lomas Hall, Church Street, Stannington, S6 6DB
Cost: £15
What to expect at the event: Covid safety precautions will be in place, in line with theatre industry practice and to ensure the safety of all audience members. You are strongly recommended to wear a face-covering when inside the building, especially when moving around, to observe social distancing and use the signposted entry/exit doors. We will also ask you to provide Track & Trace details or scan the QR code on display. Thank you in advance for your co-operation.