A good time was had by all when
Stannington Library presented
Between You & Me: words, songs, comedy
with Ian McMillan & Luke Carver-Goss
on Friday October 1st 2021
at The Lomas Hall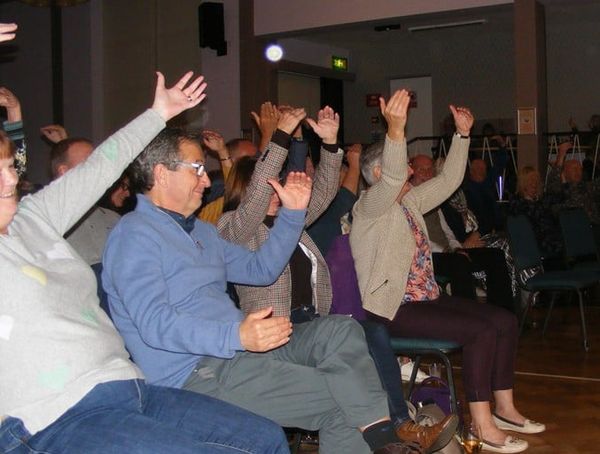 The mixture of performance and audience participation was great fun.
We look forward to the next one!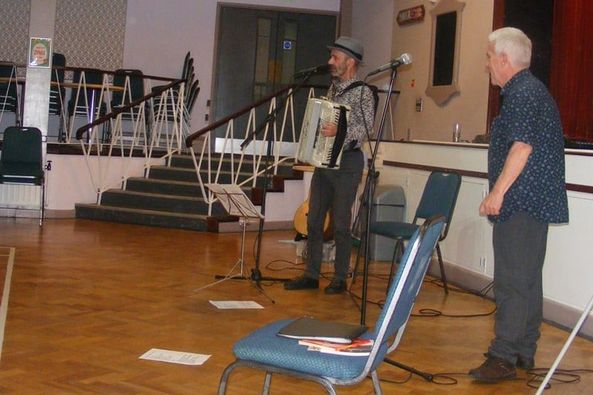 ---
"A great evening's entertainment culminating in a heartfelt rendition of Haddock, Gristle, Hadaway, Falafel." #youhadtobethere
---
"Bard of Barnsley Ian McMillan and his Sheffield-based musical collaborator Luke Carver-Goss delivered a storming performance at Stannington's Lomas Hall that had the audience laughing from start to finish."
---
As part of the deal, Ian and Luke visited Bradfield Dungworth School earlier the same day to present a Words-and-Music Workshop. This add-on was also organised by Stannington Library.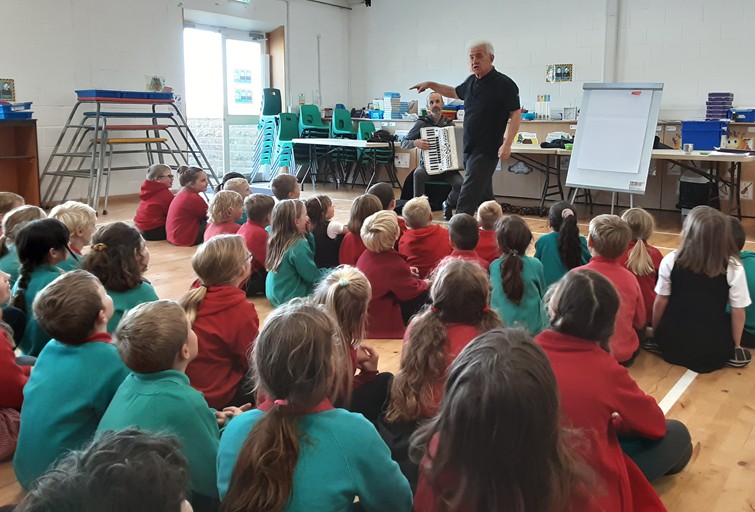 Head teacher Helen Adams said, "We absolutely loved having Ian and Luke with us for the afternoon. The children really enjoyed the assembly. They laughed so much that some of them were crying. Ian and Luke had them utterly captivated with nothing more than their voices, a didgeridoo and a piano accordion. It was amazing to see how they created music and poetry from the everyday things around them. A sudden gust of wind blew leaves into the hall and the next minute everyone was singing a song about leaves that they had composed together."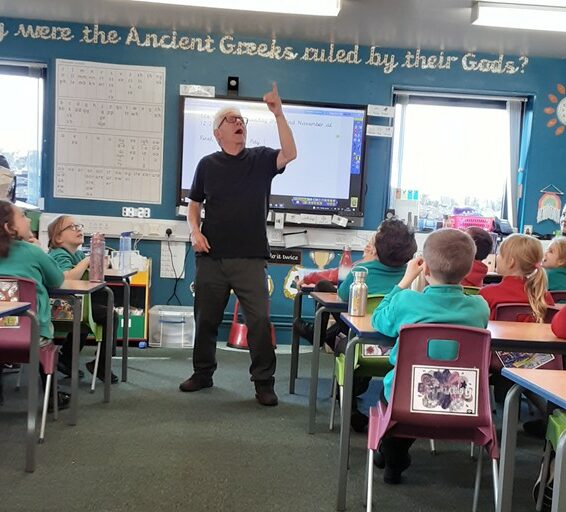 "Acorn class loved their singing workshop. This was a great way to combine elements of the English and Music curriculum in a fun and engaging way. Pupils lost their fear of poetry! Everyone went home on Friday with a song in their heart and a spring in their step. Just what was needed after the last year of doom and gloom."
The children had their own thoughts about the day. "Ian was utterly hilarious," said Lilly. "I learnt that writing poetry is really fun and creative." Emily and Dylan added, "I learnt that you can be as creative as you like and there are no rules."
---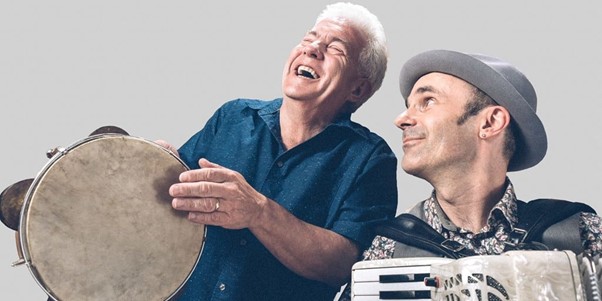 ---
Ian and Luke last played the Lomas Hall in 2017 and almost brought the house down. They were scheduled to return in 2020, but that event, like so many, fell victim to COVID-19 restrictions.
"When Ian and Luke visited us in 2017, the show they presented was clever, engaging and very, very funny," said Stannington Library's events organiser Phil Warhurst. "The audience loved them. It was a bitter disappointment not to be able to welcome them again last October. Thankfully though, Ian, Luke and their management have bent over backwards to help us stage the show this year instead."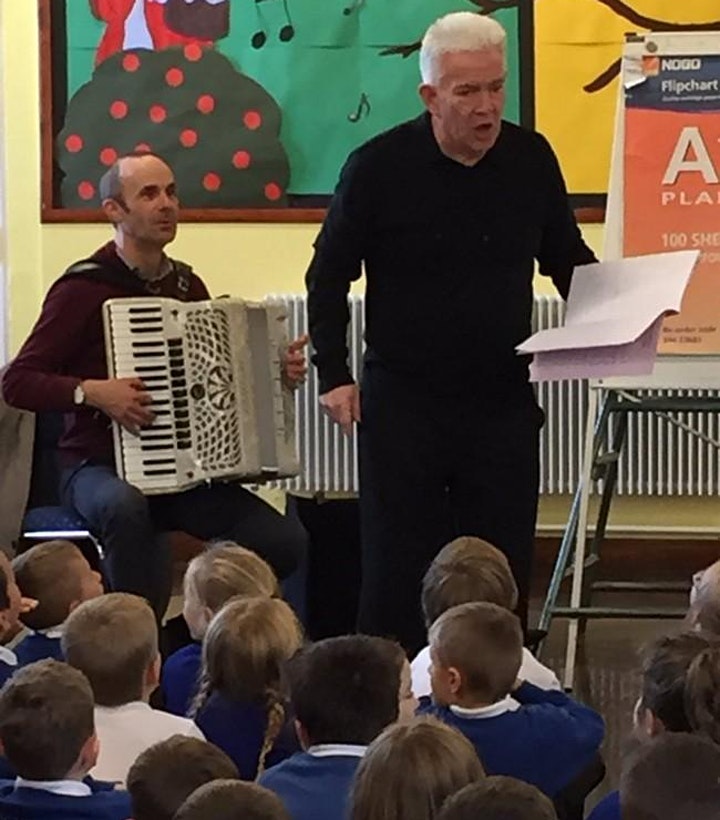 ---