Stannington Library will not open on Bank Holiday Monday.
We'll be back offering our 'Order & Collect' service, and to receive your returned books and book donations on Wednesday next week.
PLEASE NOTE: book donations only - no other items at this time. Thank you
---
Stannington Library is currently receiving returned books and offering an 'Order & Collect' service for borrowers - find details here. Please be assured that we are following council guidelines to make sure the library is a safe environment for both library users and library volunteers.
We're adding new resources for you all the time - resources for reading, writing, drawing, researching or just having fun. Scroll down to see what you can find.

Children's author/illustrator Ed Vere was live on BookTrustLive this morning. You can catch up here. Have fun with Ed Vere and his creations.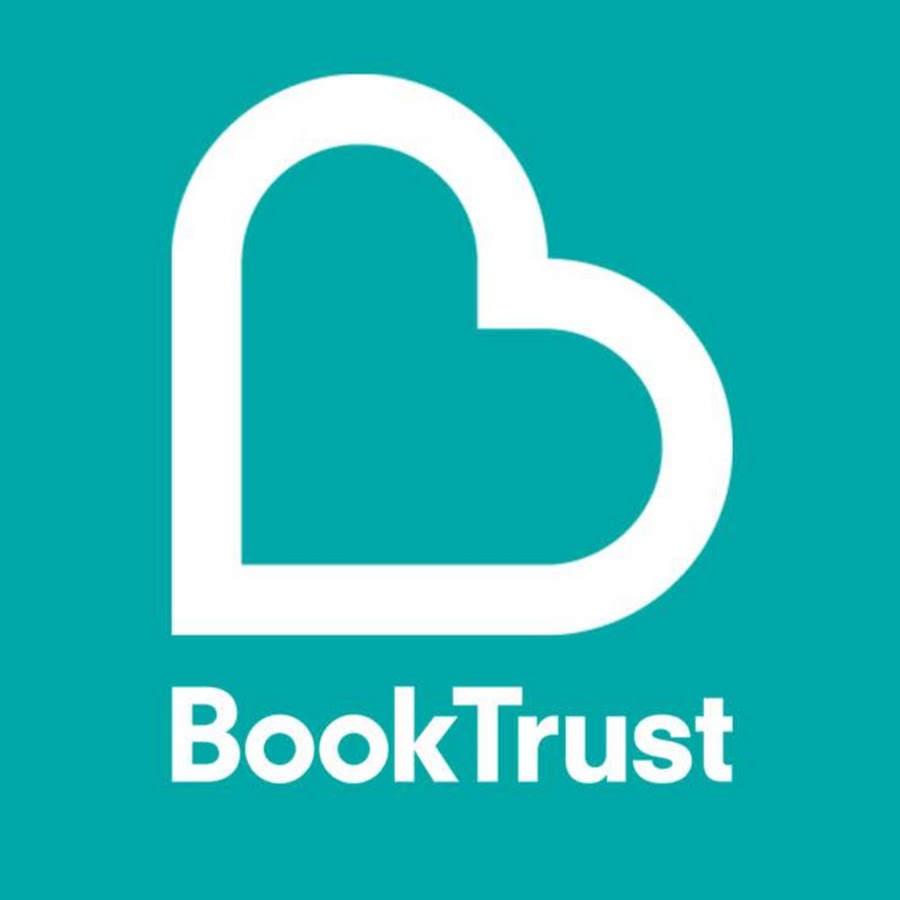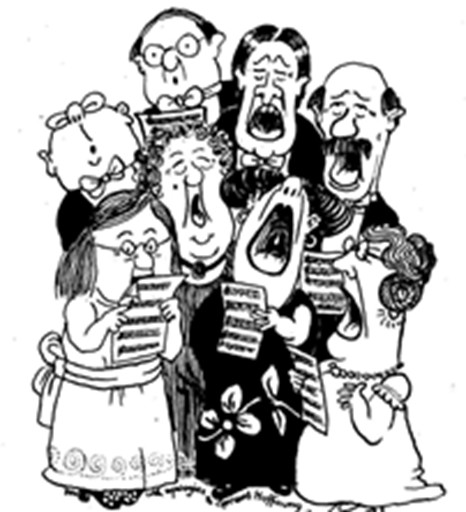 Sheffield Folk Chorale was formed in 2001, and has performed in and around the city ever since - until now. COVID-19 has caused the choir to cancel all of its 2020 summer performances.
To fill the gap, and raise the spirits of members and audiences alike, they have compiled a new online album featuring music taken from their earlier CD releases alongside previously unreleased live recordings.
The new album, 'Hope and Harmony', is available at £5.00 + VAT here. You can listen to a sample there there too before you make the decision to buy.
All sales proceeds will be donated to the Sheffield Hospitals Charity Trust. Please support this excellent ensemble, and their nominated charity.
You may not have heard of Mansa Musa. He was a mediaeval African ruler and, allegedly, the richest man who ever lived. Click to listen to this entertaining 15-minute introduction to a fascinating story from African history.
BBC Bitesize provides new lessons every weekday for different year groups. Click through from here, pick yours and get started.

Sheffield Libraries has posed this question, "Have you noticed the blossom on the fruit bushes?"
They then came back with the answer, "When I think about fruit swelling I'm reminded of Seamus Heaney's poem, Blackberry Picking. As I'm attempting to grow raspberries this year, I thought I'd share this poem by Karin Gottshall, The Raspberry Room. I love the images, the language and the battle this 10-year-old has to get to their safe haven."
https://www.poetryfoundation.org/poems/49783/the-raspberry-room

You can simply read this poem then close…or let me know your thoughts. Prompts below to write your own thoughts, notes, journal piece, poem, short-story. Or draw, paint, photograph, knit, sew, sing….
Here are some writing prompts:
Did you have a "den" as a child, or even one now? Write about that. Was it difficult to get to, or dangerous even? How did you feel when you got to your secret place?
Where is your "raspberry room"? Where do you go to be alone?" This could be metaphorical e.g. while gardening, listening to birdsong, meditating.
Raspberries, blueberries, blackberries, write about foraging berries, all the prickles, juice running down your chin, sticky fingers, ladders to cherry trees.
"It drew blood just to get there". Have you been on a walk perhaps where you've had to scramble, get lost, only to see an amazing view, or meet someone after all the effort? Make something up, let your imagination go wild.

Have fun. We'd love to see your work, so please share it below or send it to libraries@sheffield.gov.uk.

When life returns to normal, we'll create an exhibition for Sheffield Central Library displaying your work. It will be an art installation and social history, it will be fun, and no doubt sad. It will be a showcase of our collective Creativity during Corona.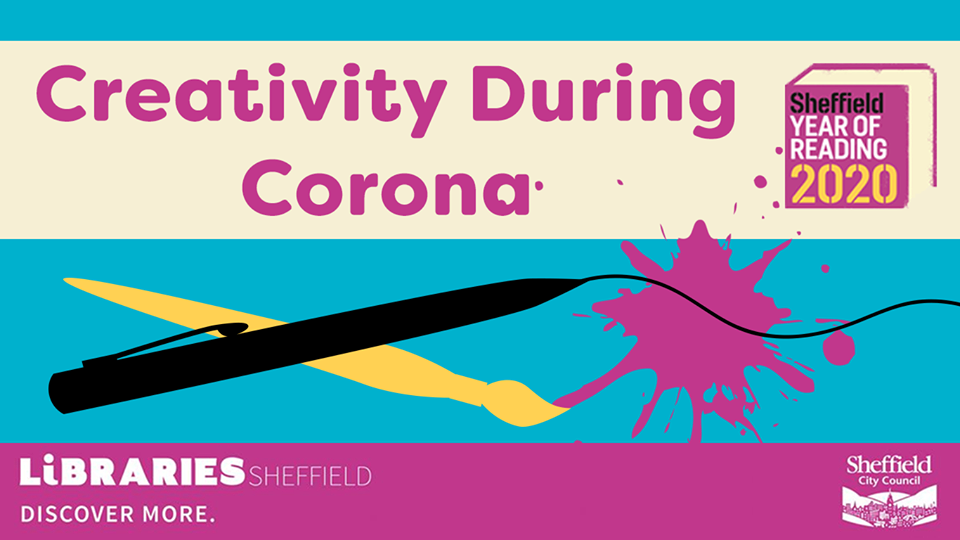 Holiday from Home means online creative activities for families this May half term.
​
Activities will be delivered by Ignite Imaginations for Sheffield Libraries. Whilst the activities are aimed at children aged 7-12 years, they are great fun for all the family. And they are FREE. Click this link to find out more.


ANNO DOMINO
A brand new audio play written and directed by Alan Ayckbourn
Available free online Monday 25th May 12.00 noon till Thursday 25th June 12.00 noon
Written and directed by Alan Ayckbourn
Performed by Alan Ayckbourn and Heather Stoney
Final mix by Paul Stear
Price: Free to access online
Click the button above for details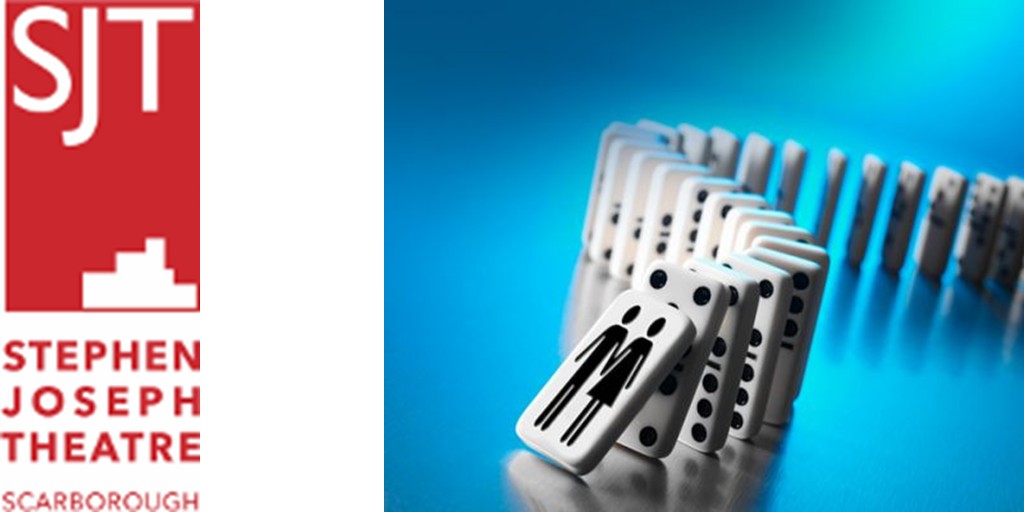 Libraries Spotlight provides a link to a TED Talk in which Susan Cain, author of the bestselling book Quiet: The Power of Introverts in a World That Can't Stop Talking speaks up for the value of introverts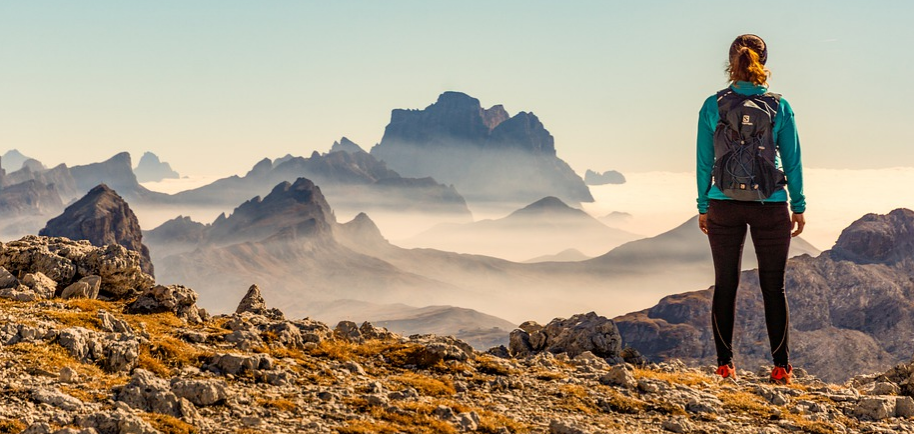 Sheffield Theatres has teamed up with the Sheffield Children's University to bring theatre into your home.
Writer Chris Bush has written a story, but she's having trouble finishing it, she needs your help! Not only do you have to finish the script, but you need to become the director, designer and the star of the show as you create your own Shadowbox Puppet Theatre.
Click here to find six activities to follow.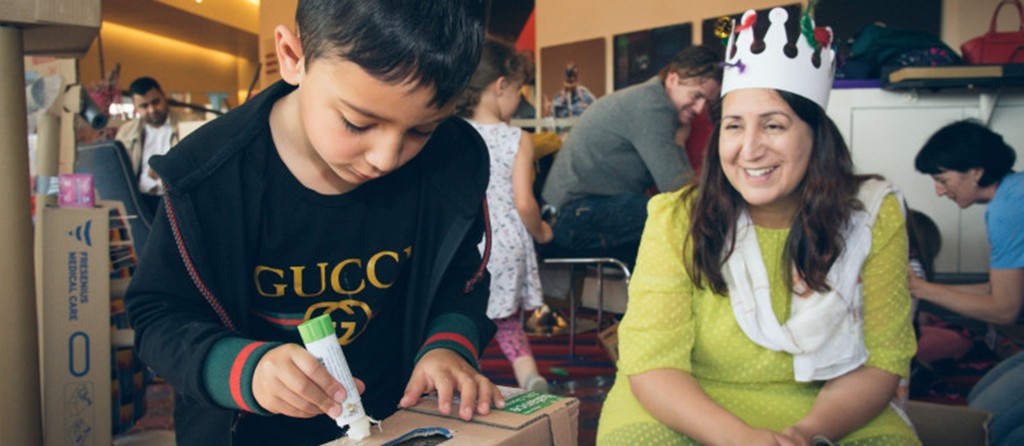 Sheffield Story Forge is playing its part to ease the pain of lockdown by sharing story resources. Here is the latest one, from Sef Townsend at the Society for Storytelling:
I'll be sharing another set of stories gathered from my travels in South America, the Middle East, and Asia at The World Storytelling Café on Wednesday, 13th May at 18.00 BST.
If you can't catch them on Wednesday they will be available for catch up on the website link: www.worldstorytellingcafe.com/sef-townsend
where, as well as three sets from myself, you can hear wonderful storytellers from every continent, all curated by the remarkable John Row . (Animated story sketches by Johnathan Chan).
Find out more about the Story Forge here.
What's tsundoku? Many households have a stack of books that members of the household always meant to read - but never did. Wouldn't now be a good time to remedy that. Stannington Library thinks so.
According to the BBC, there's a word for that: tsundoku, the act of acquiring books that are then left unread.
Start banishing tsundoku today.
Listen to the latest episode from the BBC's Homeschool History series - a fifteen minute insight into the life of Charles Dickens, one of Britain's and the world's greatest writers. Also follow many other episodes from the same page. This episode available from about 10.15 am Monday 11th May
The weekend is coming up. Why not watch William Shakespeare's 'Anthony& Cleopatra' with National Theatre at Home. It's free
And see everything else the NT is offering whilst it remains closed
Click the link to see a list of national events for today. You may wish to join in.
Ever wanted to appear on your favourite BBC show? Could you handle the pressure of a prime-time quiz, or maybe make a fortune from all that clutter in your loft? This page shows which BBC programmes are looking for contestants or contributors and all the information you need about taking part.
PLEASE BE AWARE:
The casting process for production companies looking for contestants or contributors on BBC Take Part will remain in accordance with government guidelines and public health safety advice. Filming will only commence when these guidelines and safety advice allow such activity to take place.
Throughout the casting period, the safety and wellbeing of all applicants, contributors and members of staff remains The BBC's number one concern.
Any questions about taking part in shows during this period should be sent to the relevant production company.
Are you celebrating VE Day 75 in Stannington? Send us your pictures, your stories, your sounds (library.stannington@gmail.com) and Stannington Library will share them Meanwhile follow this link - https://veday75.org - for some national events
Keep up to speed with your wheels-based hobby
Whether you're a road cyclist, a downhill daredevil or a petrolhead, Sheffield Libraries has the eMagazines for you. All FREE to read from the eLibrary.
A YouTube video 9 minutes 35 seconds long that shares details of how Sheffield developed, what role it played in history and how its fortunes rose and fell in mediaeval times.
Download a walking that app tells the story of football's early days and guides you around the historic sites that played a role in shaping the world's most popular game.
Sheffield City Archive has an amazing collection of pictures of Sheffield from now and from then - including way back then. Click the button above to explore.
Library Spotlight chooses different themes then highlights some of the amazing content available online via Sheffield Libraries, as well as out there in the wider world.
Click the button below to see what is in there.
Don't forget it is still Sheffield's Year of Reading. Libraries may be closed, as well as schools and all the other venues where activities would have taken place. But you can still read at home, and share the experience with others. Click the link above to find out more.
Emily Gravett is a writer of children's stories who also illustrates them. Our first link will let you hear the stories she reads on Tuesdays and watch her drawing in Thursdays. The second links takes you to her website where you will find all sorts of activities
Click the button above to finds some rhymes for young children - including 'See the Rabbits Sleeping' and 'There's a Worm at the Bottom of the Garden'.
Lots of books to read, stories to listen to and watch, games to play on the Book Trust website. Click the button above.
Downloadable activities including word searches, puzzles, colouring sheets and lots of creative inspiration.
Sheffield artist @Lydiamonks is hosting regular drawing challenges on twitter #drawwithlydia