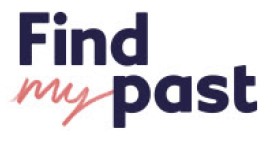 Stannington Library has a subscription to the Findmypast website that allows Library Users to view records for free. We have one Public Computer available for you to book currently - phone or call in to book a session. When you connect to findmypast.co.uk on that computer it will automatically log you into our account giving you full access to all records. See below for tips on how to save any information you find.
---
What is Findmypast?
For those of you not familiar with Findmypast, it is a website designed to allow you to trace your ancestry by searching millions of records, mainly from the UK. That includes records of births, deaths and marriages as well as census records, military records, trade union records, baptism records, travel records, newspaper articles and much more. New records are being added all the time.
Findmypast will be one of the first websites where you can explore the 1921 census records when they become available in January 2022!
You can register with Findmypast for free and this allows you to:
Create and save a Family Tree
Search all the records … but you will need to pay to view most of them.
Search and view free records - this includes the 1881 census and military records.
Use your free account to find records you would like to view, then use Stannington Library's subscription account to view the records!
NB: It is not possible to view actual certificates of birth, death or marriage on any of the family research websites, but you can get all the details needed to apply for copies from The General Register Office - https://www.gro.gov.uk/gro/content/certificates/login.asp
Findmypast has a links direct to the General Register Office. Copies of certificates ordered online currently cost from £7 for a pdf version and £11 for a paper copy. They are more expensive if you phone or write in for them, and even more if you ask for the express service.
Beware, copies of certificates ordered from some third party companies often cost much more than ordering direct from the General Register Office.
---
If you are new to using Findmypast, you should find the articles and videos in the Help & More drop down menu very useful.
---
What records are available?
Most records available in Findmypast are images of original documents or transcriptions of the original document.
Images of a record - the actual record for you to view. For example, in Births, Deaths & Marriages this will be an image of the register or index that contains the Birth, Death or Marriage. For census records, this is an image of the actual census record page – which can be hard to read. Other records may vary.
Transcriptions of a record – this is where the information has been typed out in an easy-to-read format. Beware, however, that these transcriptions can sometimes contain errors.
---
How to save records when using the Stannington Library account
Download to a memory stick or similar – images can usually be downloaded but transcriptions do not have that option.
Print records – both images and transcriptions can be printed - see printing costs displayed in the library.
Print – but choose Save as pdf – then save to a memory stick or similar.
Print Screen – this option saves a copy of what is on the screen to the clipboard. Press the PrtScn button to copy the screen to the clipboard, then paste the contents of the clipboard into Word, Publisher or Powerpoint. You can then right-click the screen print to save it as an image to a memory stick or similar, or just save the document to a memory stick or similar.
Use Snip and Sketch (or the Snipping Tool) This allows you to copy part of the screen to the clipboard. Choose the Snip and Sketch tool displayed in the Task Bar to bring up a menu option where you can choose the shape you wish to copy from the screen. Draw the shape then choose whether to paste into another document or save direction as a photo file (jpg, png, gif.) If you wish to, you can annotate the selection too.
---
You can also use Findmypast for free in Sheffield Libraries.
Other free websites are:
Similar websites where you have to pay to view records are: