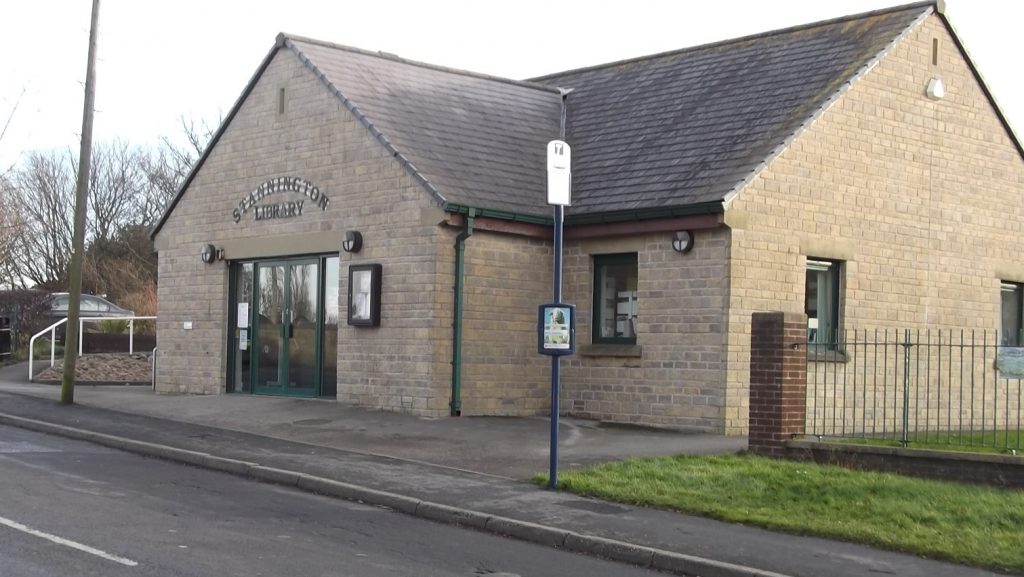 ---
Covid-19 Safety Measures in Stannington Library
Stannington Library is following council guidelines to make sure the library is a safe environment for both library users and library volunteers.
To make Stannington Library ready for re-opening after the first lockdown, volunteers completed:
deep cleaning of the whole the library;
removal of all items not easy to sanitise, e.g. soft furnishings;
purchase and installation of new equipment for quarantining books;
alteration of the layout and position of the desk area to enable safety screens to be fitted.
At the same time we took the opportunity to decorate, add new lighting and update the kitchen area.
We intend to add safety screens and have re-designed the library layout to enable a one-way system for safe book browsing when we are ready to allow library users into the building.
---
Since the beginning of August 2020, we began a phased re-opening programme.
**New opening times were implemented and Volunteers are now on duty every Monday*, Wednesday and Friday from 10.00am till 4.00pm, and on Saturdays from 10.00am till 2.00pm.
* Excludes Bank Holidays
** From 18th January 2021 we are temporarily closed because of the Covid-19 situation. See our Status Update
---
RETURNING BOOKS
From Monday 3rd August 2020, we encouraged all library users to return any books currently out on loan. This applied to Stannington Library's 'Yellow Sticker' collection and to books on loan from Sheffield Libraries. In return, we offered any library user a free 'Pot Luck' bag of books taken from our donated stock and sorted by genre.
Library users are still not allowed to enter the library building, only the foyer, so crates have been placed in the foyer for returned books. We ask that only one person be in the foyer at a time and users are asked to wear a face-covering, except in circumstances outline by HM Government, and to clean their hands using the hand sanitiser provided.
Returned books are stored in the crates for 72 hours before being discharged from library user's accounts and put back on our shelves.
NB: Fines have now been suspended on all books until 31st March 2021.
---
BORROWING BOOKS – ORDER & COLLECT SERVICE
From Monday 17th August 2020 onwards, we started our Order & Collect service. Library users are invited to order up to five books to borrow. The books are available for collection a few days later. Please click this link to find out how to use our Order & Collect service.
Borrowers are notified by telephone or by email when orders are ready for collection. It is important that borrowers do not try to collect books before this notification has been issued.
All books loaned are taken from stock that has been quarantined for at least 72 hours after being returned to the library. The books are issued to your account, then placed in paper carrier bags ready for collection.
Books can be collected from the foyer at the times shown above. Library users collecting orders are asked to only enter the foyer if there is no one else in there being served. Please also wear a face-covering, except in circumstances outline by HM Government, and clean your hands using the hand sanitiser provided.
The returned book crates are still located in the foyer, as well as a donation crate. Please ask if you would like a free 'Pot Luck' bag of books as they are currently still available.
COVID-19-SAFE BOOK BROWSING
We hope to be able to offer Covid-19-Safe Book Browsing in the not too distant future. Please keep visiting this website, or follow Stannington Library on social media, for new announcements:
FACEBOOK: @StanningtonLibrary
TWITTER: @booksSTAND